Spring Loan Special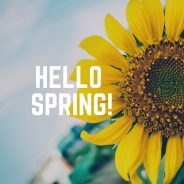 ( March 1 through April 30, 2021)
Have you been considering buying a new or used car? Then now is the time! For a two (2) month period we have reduced interest rates on all new and used vehicle loans rates for all terms.
And if we can help lower any higher vehicle loan rates you have with another lender, this special offer includes refinancing your current auto loan to our reduced Loan Special rates – often saving you thousands of dollars!

We strive to offer quality service and affordable lending to all of our members. So call the Credit Union at 570-696-1633 or stop by and get your application started. With most applications, we can process your loan paperwork within the same day – JUST LIKE THE BIG GUYS!
And don't forget to check out our Website at backmtnfcu.com and like us on Face Book to be sure to learn of all future Credit Union news and offers!